Costa Rica Fishing Calendar
If you want to know the recent fishing reports please call us toll free at 1-888-434-7491 or directly at our Tamarindo office (506) 2653 0709. Email us at gofishcr@gmail.com . Thank you!
Yellow Fin Tuna
Yellowfin, Skipjack, and Bigeye tuna are all found in Costa Rica, mostly during the months of June through October. This is a fun fish to catch and can range from 30 pounds easily up to 300 pounds! Yellowfin tuna is the most delicious of the tuna family, and makes for great sushi or a tuna burger!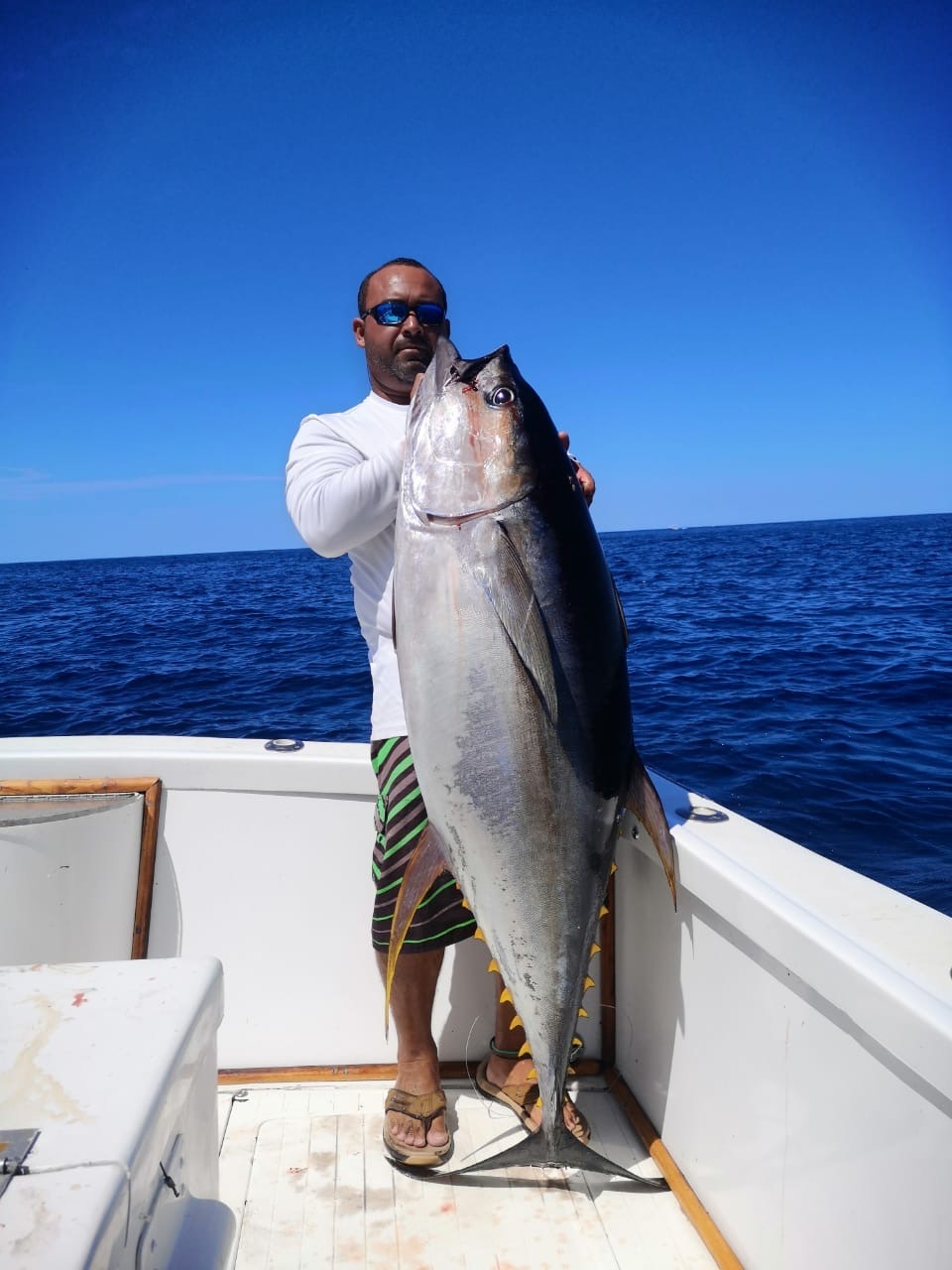 Wahoo
Wahoo can be mistaken for barracuda, as they too have long and slender bodies. The wahoo in Guanacaste are normally 5 to 6 feet in length, and have been found up to 8 ft long. This fish loves the rocky cliffs found at Las Catalinas, a famous fishing spot here in Guanacaste, Costa Rica.
Sailfish
Our deep Pacific water abundant with live bait allows them to flourish year-around, with peak sailfish months being May through August in Guanacaste. Sailfish are not as big as marlins, but still keep a great fight for all sport fisherman interested in Costa Rica fishing.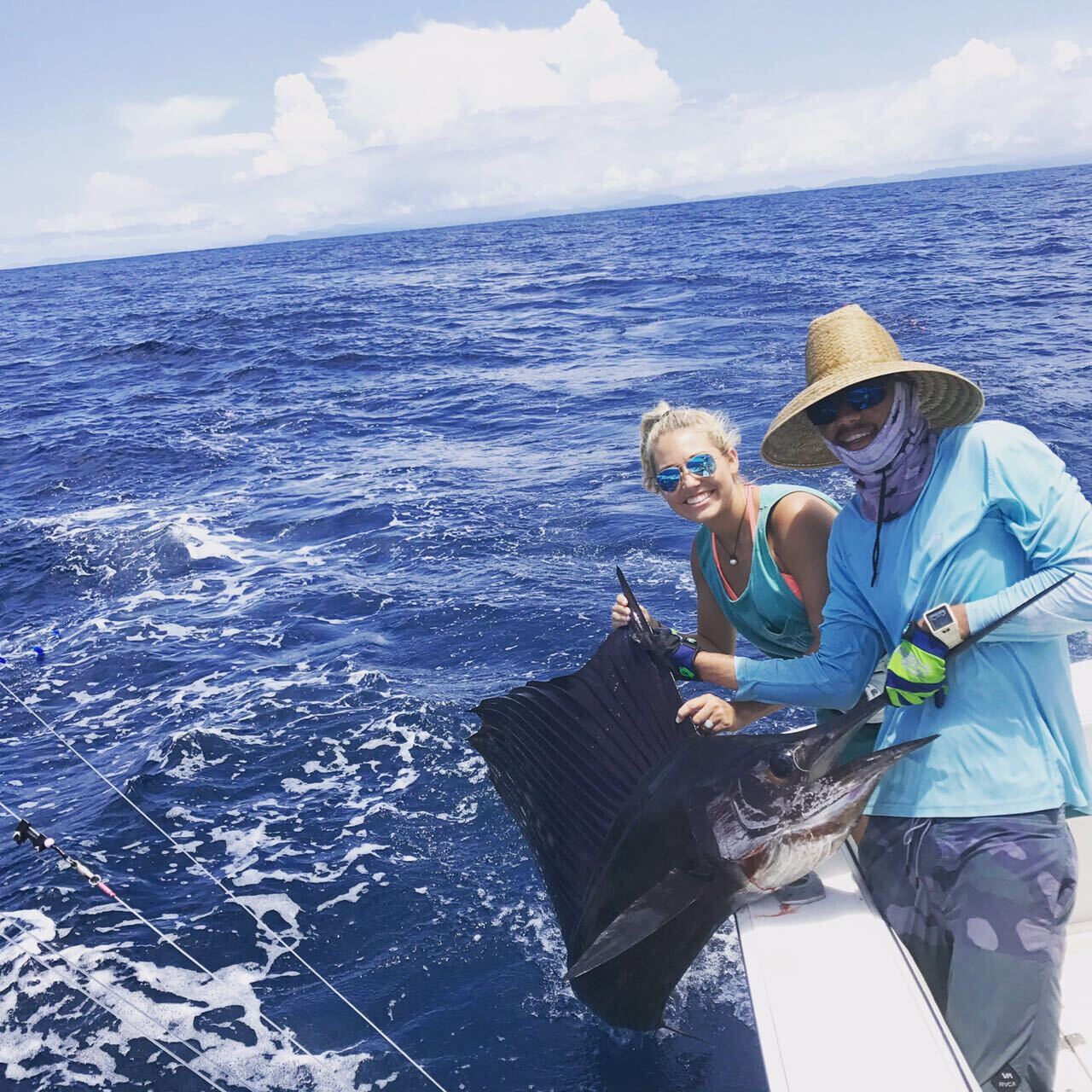 Roosterfish
Roosterfish are caught all year-around, moderately sized between 20 and 50 pounds but from time to time 100lb. Roosterfish have been caught here in Papagayo Gulf. Peak roosterfish season is between May through November, but they also like the cloudier waters which come during December-February with the Papagayo winds.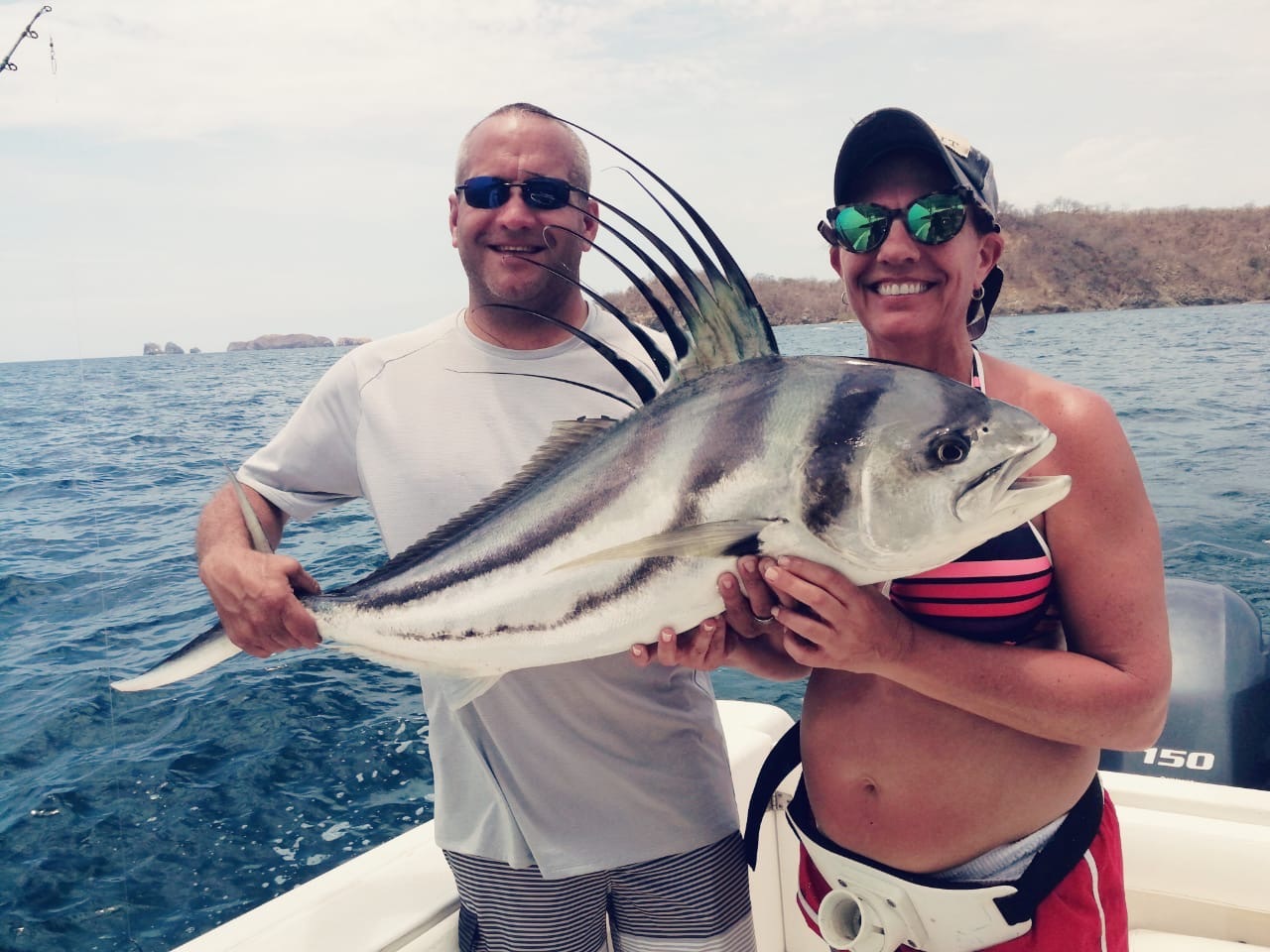 Marlin
All three species of marlin are found in Costa Rica: Blue, Black and Striped Marlins. The blue marlin is most abundant, and our peak marlin fishing season is November through April. You can find black marlin as large as 15+ feet and 1,500 pounds, which makes for very exciting fishing tournaments in the Playa Flamingo Marina every year. Blue marlin are slightly smaller and slower than the black marlin, which have been found to swim up to 80 mph. World-class sport fishing found right in our backyard here in Tamarindo beach in Guanacaste region on the North Pacific coast of Costa Rica.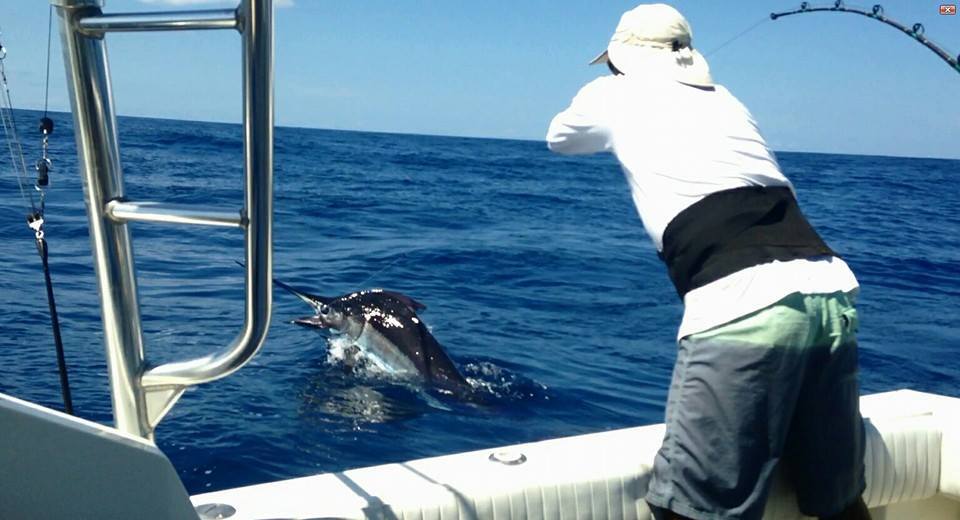 Mahi-Mahi
Mahi-mahi, also known as dorado, is one of the most prolific fish in the ocean, so there are plenty to catch. A Hawaiin name, Mahi-Mahi, means "very strong" and you will find this to be a true fighter fish! The most abundant dorado fishing season in Guanacaste is from late May through early October. These fish like to hide under floating debris, which is found more often during the rainy season in Costa Rica as the rivers flush out natural debris into the oceans through estuaries.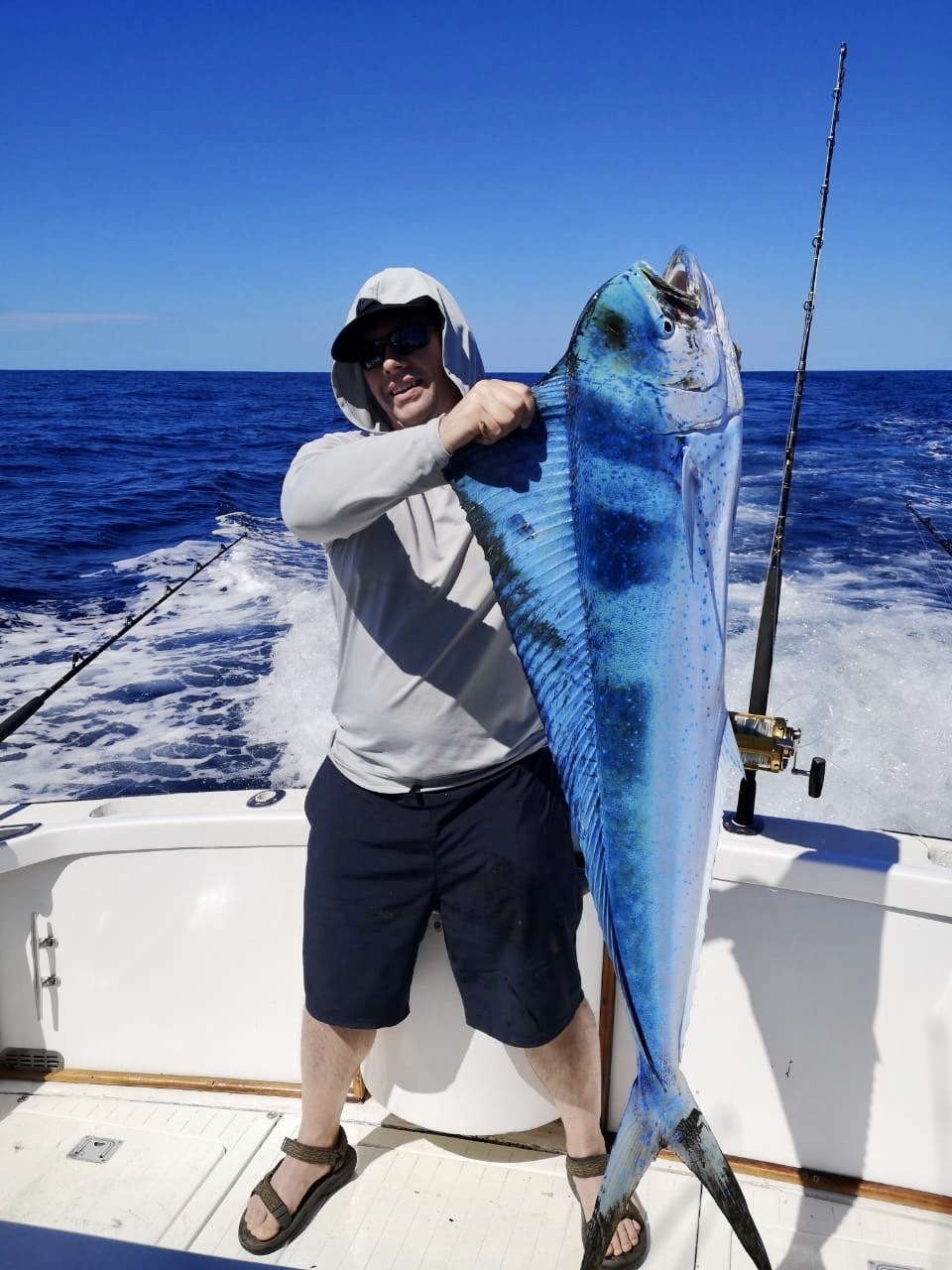 Snapper
There are several species of snapper fish throughout all parts of Costa Rica. Most commonly known are the red snapper or "pargo rojo" in Spanish and the cubera snapper, called the "pacific dog snapper". The cubera snapper is the most prolific and can be caught as big as 50 to 80 pounds! The snapper makes a delicious and famous local dish in Costa Rica.